Stoneloops! of Jurassica is distributed as a trial version, It may be downloaded free of charge,but there is some limit in it. The game you downloaded must not be Resold. Full Unlimited Version, Processed by secure third-party site.No shipping, No waiting or CD-ROM necessary. Instant download & activation. Remove all the limitations, instant activation of Stoneloops! of Jurassica.
Experience a dinosaur`s roar, grinding stones, and thunderous cheer when you enter Jurassica. Only a brave explorer dare travel the five colorful realms of Jurassica. Meander a wild jungle through an endless glacier, and slingshot your way to the edge of a blazing volcano. Own five houses and collect trophies in this rumbling puzzle-arcade game. Stoneloops of Jurassica is anything but your typical marble-popping game!
Tags:Stoneloops Jurassica (Rank:820,2008/04/14)
Game Stoneloops! of Jurassica Screenshots
(click on screenshots to view large image on a new window)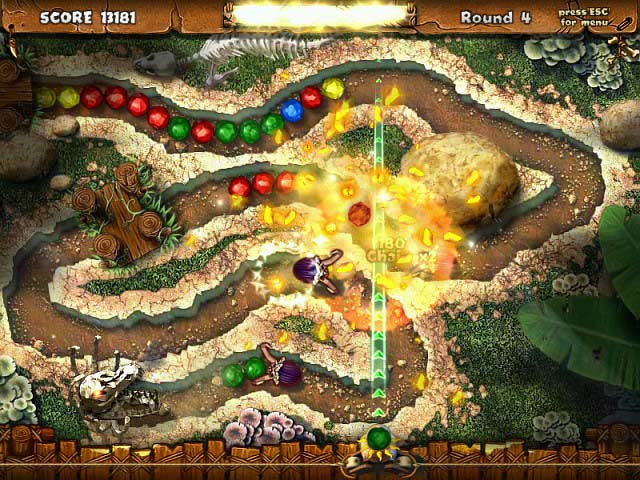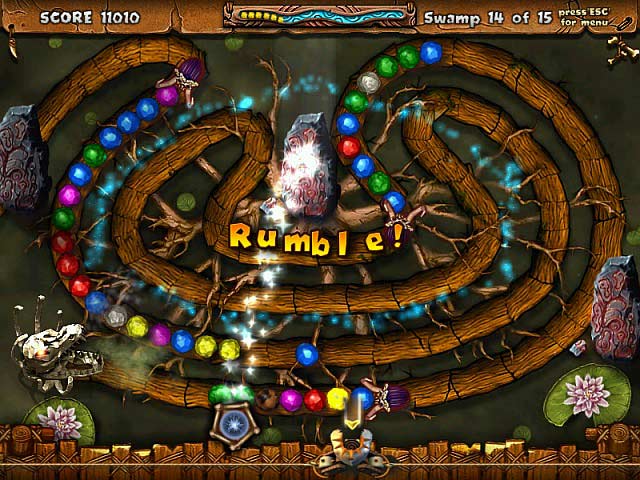 Full features:
Unique Pull & Push mechanic.
Smashtastic power-ups.
Can you conquer Jurassica?
Get help at our Forums
System Requirements:
OSSupport Windows 2000/XP/Vista
CPU 800 Mhz
Memory 128 MB
Hard Disk 39MB
DirectX 6.0
51IL.com Guarantee:
100% Safe.
No Adware or Spyware!.
1. Click the 'Buy' button!
2. On the next window click 'Continue'(Allow Pop-up option for your browser if necessary).
3. Choose purchasing options and follow the instructions of new windos.
4. Purchasing is simple and takes less than one minute!
65% OFF $6.99 per game - Jumbo Pack
12 games minimum in the next 12 months
60% OFF $7.99 per game - Super Pack
6 games minimum in the next 6 months
50% OFF $9.99 per game - Casual Pack
2 games minimum in the next 2 months
$19.99 per game
No Game Club benefits
Different Versions Of Stoneloops! of Jurassica
Review
No Reviews found for Stoneloops! of Jurassica. Please write one!
Only reviews,tips,hints,Walkthroughs for Stoneloops! of Jurassica here. Don't post serial or crack requests here.