Slingo Mystery: Who's Gold is distributed as a trial version, It may be downloaded free of charge,but there is some limit in it. The game you downloaded must not be Resold. Full Unlimited Version, Processed by secure third-party site.No shipping, No waiting or CD-ROM necessary. Instant download & activation. Remove all the limitations, instant activation of Slingo Mystery: Who's Gold.
Help Maggie Gold track down her ex-husband`s murderer! Freddy`s new wife is set to inherit his fortune, and leave Maggie without a cent! Explore a huge casino to find the final secrets left behind by Freddy in Slingo Mystery - Who's Gold. Unlock unique Slingo machines to open up different game modes, as you progress through amazing Hidden Object scenes and solve the mystery behind Freddy`s death. Can you help Maggie get what`s rightfully hers?
Tags:Slingo Mystery Gold (Rank:73,2009/09/21)
Game Slingo Mystery: Who's Gold Screenshots
(click on screenshots to view large image on a new window)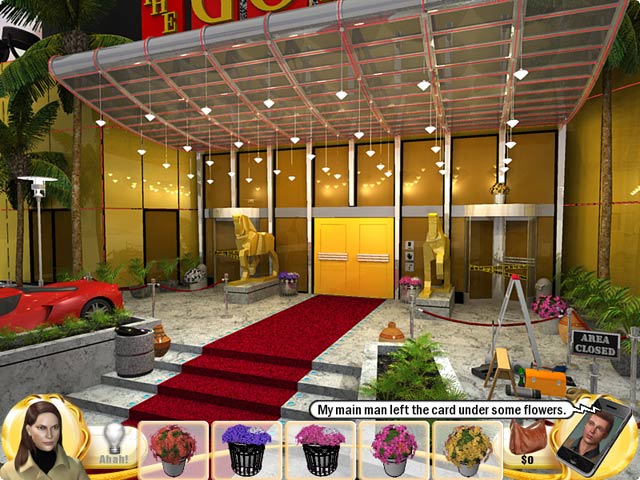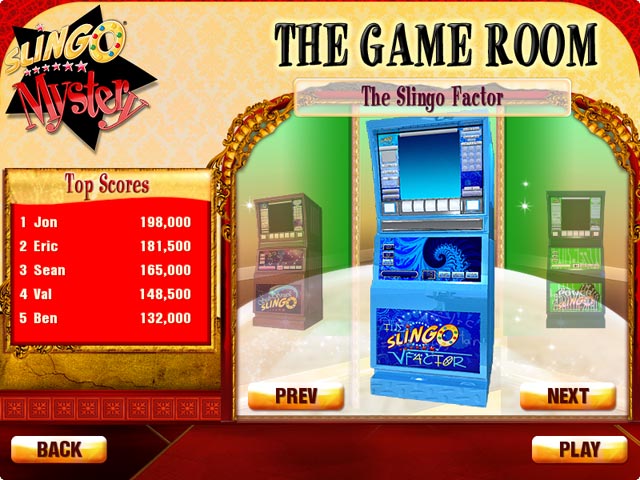 Full features:
Unique gameplay modes
Immersive atmosphere
Something fun for everyone!
System Requirements:
OSSupport Windows XP/Vista
CPU 1.0 GHz
Memory 256 MB
Hard Disk 276MB
DirectX 9.0
51IL.com Guarantee:
100% Safe.
No Adware or Spyware!.
1. Click the 'Buy' button!
2. On the next window click 'Continue'(Allow Pop-up option for your browser if necessary).
3. Choose purchasing options and follow the instructions of new windos.
4. Purchasing is simple and takes less than one minute!
65% OFF $6.99 per game - Jumbo Pack
12 games minimum in the next 12 months
60% OFF $7.99 per game - Super Pack
6 games minimum in the next 6 months
50% OFF $9.99 per game - Casual Pack
2 games minimum in the next 2 months
$19.99 per game
No Game Club benefits
Games like: Slingo Mystery: Who's Gold
Review
No Reviews found for Slingo Mystery: Who's Gold. Please write one!
Only reviews,tips,hints,Walkthroughs for Slingo Mystery: Who's Gold here. Don't post serial or crack requests here.