Diego`s Safari Adventure is distributed as a trial version, It may be downloaded free of charge,but there is some limit in it. The game you downloaded must not be Resold. Full Unlimited Version, Processed by secure third-party site.No shipping, No waiting or CD-ROM necessary. Instant download & activation. Remove all the limitations, instant activation of Diego`s Safari Adventure.
Jambo! Diego, Alicia and Baby Jaguar are visiting their friend Juma in Africa. Juma tells them the story of the elephants and how, once upon a time, the mean Magician turned them into rocks with her Magic Wand. Join Diego, Alicia and Baby Jaguar on an adventure to find the drum on top of the Tallest Mountain that will break the elephants` spell. You`ll also help out other animals along the way!
Tags:Diego Safari Adventure (Rank:695,2007/11/25)
Game Diego`s Safari Adventure Screenshots
(click on screenshots to view large image on a new window)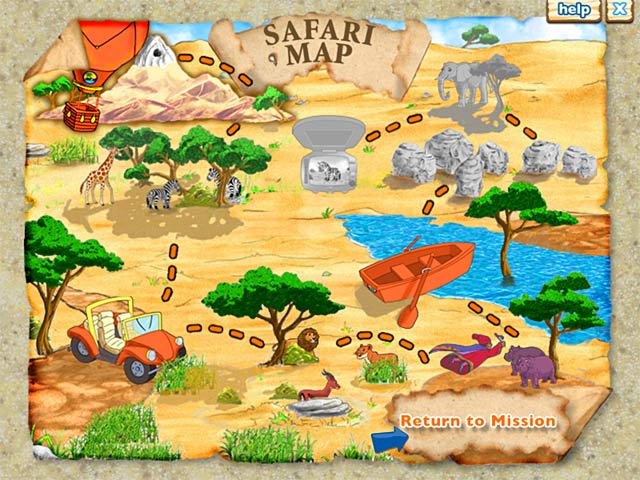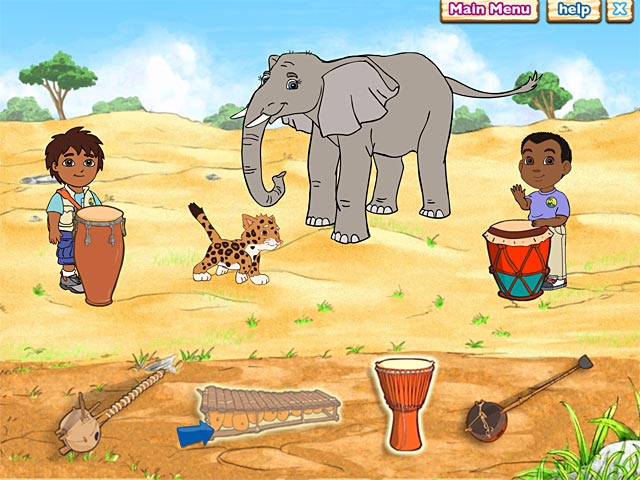 Full features:
Play rescue mini-games!
Protect the animals.
Play music with Juma!
Take a jurassic trip in Diego`s Dinosaur Adventure
System Requirements:
OSSupport Windows 2000/XP/Vista
CPU 600 Mhz
Memory 128 MB
Hard Disk 55MB
DirectX 6.0
51IL.com Guarantee:
100% Safe.
No Adware or Spyware!.
1. Click the 'Buy' button!
2. On the next window click 'Continue'(Allow Pop-up option for your browser if necessary).
3. Choose purchasing options and follow the instructions of new windos.
4. Purchasing is simple and takes less than one minute!
65% OFF $6.99 per game - Jumbo Pack
12 games minimum in the next 12 months
60% OFF $7.99 per game - Super Pack
6 games minimum in the next 6 months
50% OFF $9.99 per game - Casual Pack
2 games minimum in the next 2 months
$19.99 per game
No Game Club benefits
Games like: Diego`s Safari Adventure
Review
No Reviews found for Diego`s Safari Adventure. Please write one!
Only reviews,tips,hints,Walkthroughs for Diego`s Safari Adventure here. Don't post serial or crack requests here.