Hidden in Time: Mirror Mirror is distributed as a trial version, It may be downloaded free of charge,but there is some limit in it. The game you downloaded must not be Resold. Full Unlimited Version, Processed by secure third-party site.No shipping, No waiting or CD-ROM necessary. Instant download & activation. Remove all the limitations, instant activation of Hidden in Time: Mirror Mirror.
Do you come from royal blood or indentured servitude? Use your sleuthing skills to find out in Hidden In Time: Mirror, Mirror. Having found an antique mirror said to have magical properties, you set off to Castle Fairwich to investigate its shady history and unlock its true potential. Scour dusty rooms in the castle, spot differences reflected in your mirror, and play plenty of unique mini games.
Tags:Hidden Time Mirror Mirror (Rank:6,2009/11/13)
Game Hidden in Time: Mirror Mirror Screenshots
(click on screenshots to view large image on a new window)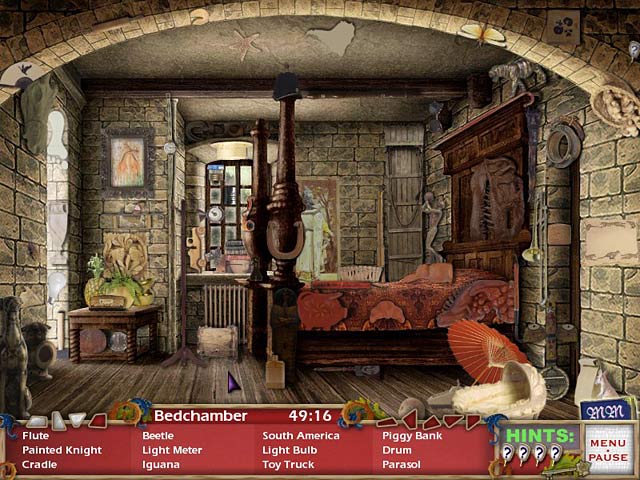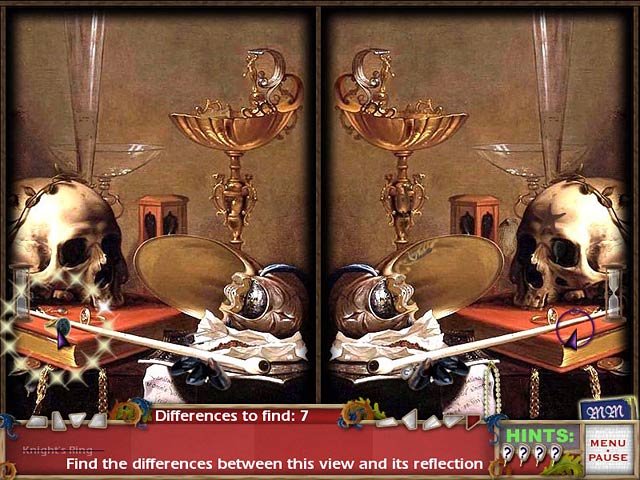 Full features:
Search an ancient castle
Great mini games
Intriguing story line
Check out our Blog Walkthrough
Get the Strategy Guide!
System Requirements:
OSSupport 10.4, 10.5 (recommended)
CPU 1.83GHz
Memory 512 MB
51IL.com Guarantee:
100% Safe.
No Adware or Spyware!.
1. Click the 'Buy' button!
2. On the next window click 'Continue'(Allow Pop-up option for your browser if necessary).
3. Choose purchasing options and follow the instructions of new windos.
4. Purchasing is simple and takes less than one minute!
65% OFF $6.99 per game - Jumbo Pack
12 games minimum in the next 12 months
60% OFF $7.99 per game - Super Pack
6 games minimum in the next 6 months
50% OFF $9.99 per game - Casual Pack
2 games minimum in the next 2 months
$19.99 per game
No Game Club benefits
Different Versions Of Hidden in Time: Mirror Mirror
Discover the history and unlock the true potential of a magically enchanted antique mirror in this great Hidden Object game.
In diesem magischen Wimmelbildspiel lüftest Du das Geheimnis eines verwunschenen Spiegels.
Descubre una apasionante historia y revela el asombroso poder de un antiguo espejo en esta gran aventura de Objetos Ocultos.
Review
No Reviews found for Hidden in Time: Mirror Mirror. Please write one!
Only reviews,tips,hints,Walkthroughs for Hidden in Time: Mirror Mirror here. Don't post serial or crack requests here.